Steve Robinson Boxing Signed Montage Photo Mounted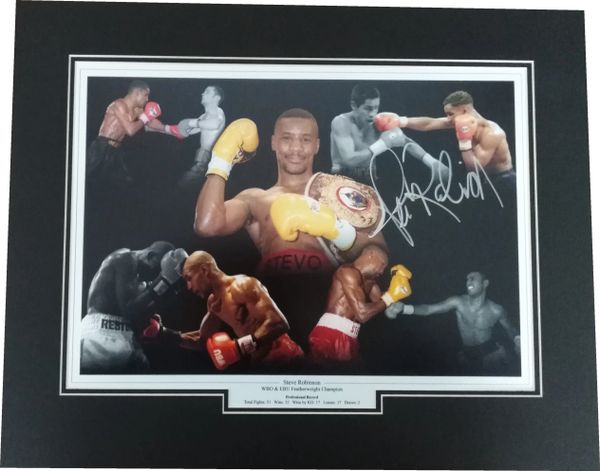 Steve Robinson Boxing Signed Montage Photo Mounted
A 16x12 inch montage photo of boxing favourite Steve Robinson. It has been hand signed by Steve Robinson. 
The signed photo has been double mounted in black to 20x16 inches. The item is supplied unframed but is ready to fit a 20x16 inch frame.
The photo was signed in August 2013. You will receive our COA which gives details of the signing. It also offers a lifetime moneyback guarantee on it's authenticity and has our full contact details.